What are Modular Homes vs Manufactured Homes?
Manufactured HUD Sectional Homes:
Previously known as "mobile homes" are built to a building code called HUD. The frame stays under these homes and they are built to a federal building code. Image Homes build their Commodore HUD Homes to "The Image Standard". This assures that they are built with 2 x 6 exterior walls, OSB wrapped homes for stability and strength, 8 foot sidewalls, vinyl, thermopane windows and the list goes on. Number of floor plans and options to choose from to truly make the home your own.
State Coded Modular Homes:
True Modular Homes are built to the same specifications as a site built home. Modular Homes are an excellent investment as they appreciate with the real estate market. The Steel "carrier" is removed when your home is set on it's foundation. It's "forever home". It's easier to buy and sell a True Modular Home because they can be compared to other homes in the area that are site built. Therefore; The appraiser doesn't need to search for Manufactured Homes to compare it to. Image Homes has several modular home floor plans to choose from or can even customize the home of your dreams.
Single Section Homes:
Image Homes also has Single Section Homes that are very well built and very aggressively priced. Our Commodore Single Section Homes also adhere to the "Image Standard", with 8 foot sidewalls, thermopane windows, and so many other standards that you just don't find elsewhere. For community living, a hunting cabin, or a home in the country, you just can't beat the value.
Clayton Tru Homes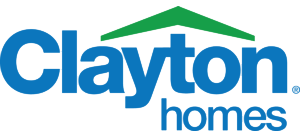 Clayton Tru Homes has manufacturing facilities in several states, allowing us to ship homes all over the Midwest and Southern States. Tru Home is a home that offers fewer options and floor plans, allowing them to streamline production which reduces costs and allows us to pass that savings on to you.
America likes options. Especially when it comes to affordable, no-nonsense housing. That's why Clayton Homes created TRU Homes in the spring of 2012 — to get back to basics. Word spread and more people started becoming homeowners through Clayton, many for the first time. In fact, we are proud to be a dealer for Clayton, who now has over 25,000 homes in 31 of the United States, and counting.
How do they do it? Easy. They build with factory-select materials with low margins and overhead, to keep prices low and pass the savings back to you. All Clayton manufactured homes meet federal codes, which assures strength, durability, fire resistance, energy efficiency and overall quality. America deserves affordable homes that are built right. That's why we partnered with Clayton—and continue making affordable homeownership possible for generations to come.
Commodore Homes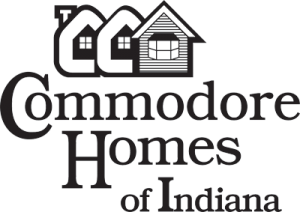 Commodore Homes has proven track record. With Roots since 1952, The Commodore Corporation has been in the business of building the American dream, producing a higher quality home for an affordable price. Long known for their innovative designs, outstanding customer satisfaction, and a loyal dealer and builder network, The Commodore Corporation will build a home you can call your own.
Commodore builds HUD and Modular Homes. Follow the link below to browse the countless floor plans and options from Commodore.
Commodore Home Floor Plans
Commodore Home Options
Commodore Cabinet Selection
Manufactured Housing Enterprises, Inc.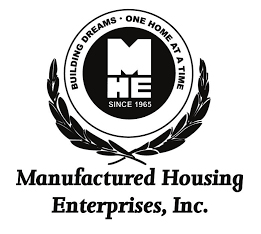 Ohio's Largest Home Builder, Since 1965. As a leader in construction innovation for over 50 years, MHE Inc. continues to raise the bar, constantly updating our processes in order to provide the best value in housing. Our success stems from understanding the market needs and having the flexibility to accommodate our forever changing market.